Last modified:
My motorbikes (and some others)
I'm not going to make any kind of portal here. These pages are my own collection. I have so much other things to do, including my work, that I will clean and sort this material very slowly. There will still happend changes every now and then. If you find something of use, please help yourself. It would be nice to get email and new material. Inform me if here is something commercial or copyrighted or if you want to use some of my material commercially.
Mopeds
I had two 'pappa-Tunturi' (some parts left) in daily use 365 days per year. Take a notice that a winter means here 5-50 cm snow and 5-35 centigrades cold for at least 3 months. Autumn is just cold and wet. Summer is short and most often three weeks after midsommer ;). I had also warious other mopeds in my carage waiting in pits and pieces. There was for example 'big' Zyndap (some odd parts left), Jawa 50 (still there), Hopeasiipi (Some parts left), Vespa (sold).
A moped, 'mopo' was those days one-man device with 50 cc, maximum 1.5hp and top speed 40km/h. Maximum weight was 50kg. You can guess what the brakes, springs and dampers were like. Real killers I would say.
These mopeds I found from our summercottage. I'm not going to restaurate them. So, if you are interested...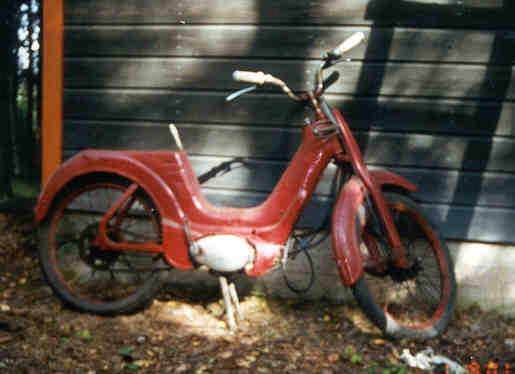 JAWA -5x (click the picture)
This Mopo has found a new carage. The new owner even foun a name to the bike:
Jawa 551 Javetta Standart -60
Some material about 50cc Jawas has found its way here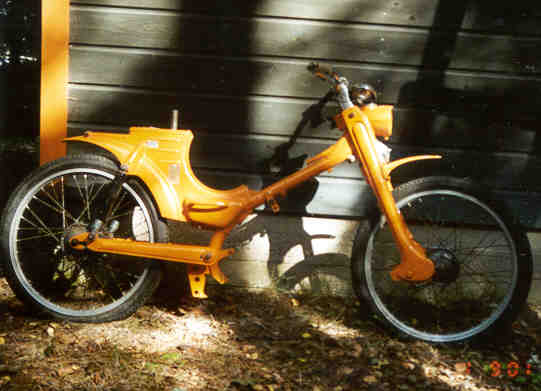 A Zundap -58. Has found a new carage.


My father owned two Jawa CZ's: CZ scooter and CZ Dreidraroller. Both were terminated in those days, when the value of a JAWA was nil here in Finland. Various parts can still be found in our cellar: Motors, exthaust, electronics, wheels...
And of course the manuals (I will scan them here allthough they need a huge amount of space:
Dreidraroller Deutch, CZ Scooter Deutch, 353 Finnish):Dreidraroller manuals
drei1.zip
drei2.zip
drei3.zip
Pictures of dreidraroller including the manuals


Jawa 250 manuals
353-0.ZIP
353-1.ZIP
353-2.ZIP
353-3.ZIP
PICTURES of 353


Under work: Jawa/CZ scooter manuals

Jawa 125 USA manuals (1.1MB zip)

It was about year 1974 I left the mopeds behind me. I found a blue Jawa 250, -1959 and bought it with 1000Fim (~160 Euro). The bike was in daily use 9 months a year and saw 16000 km all over the Scandinavia. I left the bike -1977 to our summer cottage.
In summer 2001 I took the bike under examination. There will be work, allthoug the bike has all the parts it had when it came to Finland. There is rost and wear so it got to be chromed and painted all over to get it in the museum registry (seeVMPK).
If you have parts or information to this model, I might be interested.
Links (somewhere else):
History
Misc
Explosions
Sorry, this picture is not of my bike, it is copied from JawaSakki.
I used it because I don't have a good picture myself and this was excellent !.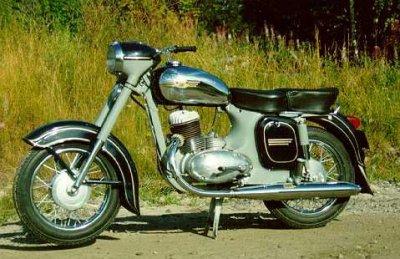 Here is my own Jawa 353 coming home from our summercottage after 25 years of no care.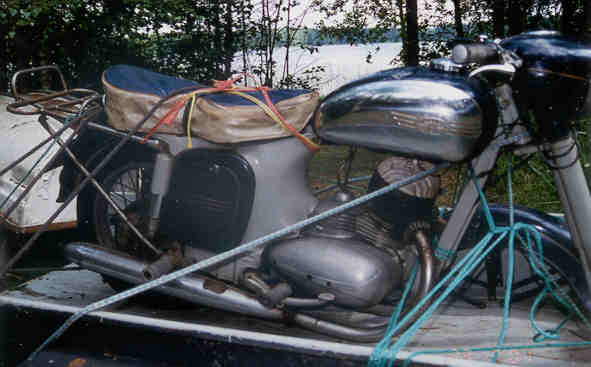 17.12.2007 I got this email:

Hello!

I am selling in Saint-Petersburg Jawa's motorbikes new and low used spare parts (for old models such as Jawa 350/360-00 or 559)
But I also go in Finland sometimes and have an opportunity to deliver them in Finland.
Some of them you can see here http://foto.mail.ru/mail/jawa350360/
Costs is much lower than at Jawashop.com for example.And all of spare parts were produced in 70's years.
I saw an Jawa 353 on your web-page and so make a decision to write this information for you.

Best regards,Anton. 


Honda VT500E
Not for sale any more !There is not enough space in my carage after I bought Moto Guzzi, so I had to sell Honda.
Technicals
explosion pictures (1.1MB zip)
pictures in this server including explosion pictures
My comments



When our son Jouni got old enough, 15 years, we bought an used Peugeot SpeedFight II. The driving geometry is exellent because of the fore suspension. Peugeots structure doesn't go down when you use brakes. That's why you allways have some suspension movement left, when you use brakes.

The first Speedfight was golden like this one in the picture. It was SpeedFight II with the liquid cooled motor.

Now our princess is gettin in the age. I bought another Speedfight for her. This is red and aircooled.

KYMCO ZING
not for sale anymore!This bike came here when my wife sold her car. She got this bike and some money. She doesn't drive bikes herself, I have my Honda and our children are too small for it.
I had some small ad's in local NewsPaper and we sold Zing for some money and a -99 Peugeot Speedfight 50cc scooter.
Click the picture and read more (in finnish)

MotoGuzzi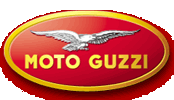 I have allways liked slowly running motors. If only Harley had kardan, it might be fine. Guzzi has kardan and simple V2. It sounds good and feels right. In V65C there if power enough for me and it handles well so far as I have had possibilities to test it. I bought it in the autumn when the weather was just getting cold, so I didn't get much kilometers.
This Guzzi is in critical limit. With 650CC it costs 1280 Eur/year while 750cc costs 1524 Eur/year as insurances. I have next summer 25% bonus in bikes and 70% in cars, altough I have about 40000km experience with motorcycles.
When I bought my first car I moved my bonus there. Somehow the law feels stupid here.
Yamaha Virago
I have never had a Virago. I have tested briefly a '250 but no more. I had to make this entry because I got some pictures of 535 to my hands (1.5MB zip).
Yamaha Virago XV125

My son owned a Virago XV125 for two years. This sample was -97 but has only 17000km behind him and looked like a brand new. I have no picture of it. Here is some explosion pictures
BMW

I never had a BMW. Years ago I was going to buy a 650 but missed. I have had a cold test with an old 500, 650 and a RS1100. Old models seem to be too small for a man with my dimensions and new models too technical (too many microprosessors in them). Still I like them.

03062011 Now the sittuation has changed. I bought two weeks ago a new bike:
Now there is a BMW K1100RS in my garage. The bike is 'silk blue' from year 1995 and it has about 63000km behind.
I have not had time to run it but about 330 km in two weeks and I have a lot to learn about the bike. Compared to my MotoGuzzi V65C this BMW is larger, heavier, more powerfull and totally different to drive. I do not mean it is better, I mean it is different, eant for different environment.

Guzzi is exellent bike for curly small roads and cities like they tend to be here in Finland. BMW is more like a train built for fast straight lanes and autobahn. It will take time to get accustomed to this 'Flyin Brig'.
100 hp of BMW is far more than I need. It cruises easily 100-120 km/h and has potential to throw you up to 220km/h in seconds, which is totally illegal here in Finland. Guzzi had also power enough for illegal speeds, but somehow it feels more home at slow roads, where you can enjoy of the nature.